Here at Top1One we aim for the best in everything we do. Therefore our salons in Richmond & Mayfair employ the most professional, skilled, stylish, keen and hungry members of staff we can find.
We also understand that the World changes at pace and we need to keep up! That's why we offer the highest standard of training to our staff and new recruits specifically. All our apprentices are trained to NVQ Level 2 at an academy with additional Vidal Sasoon technique training in house at Top1One. This gives our staff the chance to develop the skills, confidence and knowledge to know exactly how to please when clients visit us.
Want to become a member of our team?
Here's how our recruitment process works for experienced stylists.
Stage 1 – Interview. At this stage it gives us the opportunity to get to know each other and see how we fit together. You can ask us all about your new role, what's involved and who you will be working with in the Top1one team. We'll also be keen to find out more about you and your experiences in life so far!
Stage 2 – Show your work. If we hit it off together you'll find yourself at stage two of interview. Here you can bring along two models to show off your best cut and colour skills in real time. This gives you a great opportunity to peacock and show us what you have got!
Stage 3 – Trial. So you have smashed it so far? Great! Welcome to your trial. This gives you some time, maybe a day or two, to fully immerse yourself as a Top1One employee. You wouldn't buy a new car without driving it first, so why start a new job without trying it first? If we are both happy following this, then welcome to the team!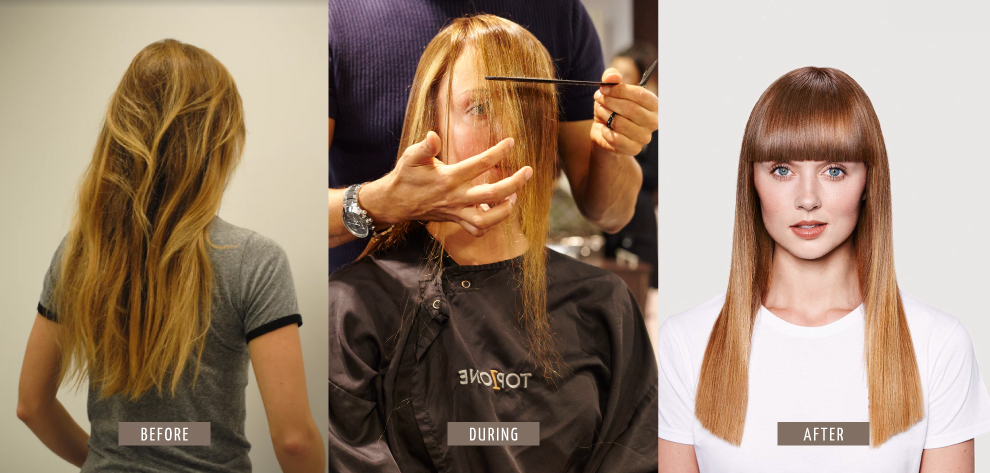 Hair Stylist Jobs in Mayfair & Richmond – Apply Now
Imagine working for a Salon that helps you be the best you can be. Top1one are looking for a new stylish stylist to take new clients on in London. Could this be you? If you're an experienced stylist who loves cuts and colours, have worked with hair up stylist methods before (not essential) and are keen to develop your skills, then we are keen to speak with you!
Our stylists have exceptional development opportunities too. We train in techniques used in Vidal Sasoon salons to empower our staff with the skills, confidence and knowledge to know exactly how to cut a client's hair.
Apply now using the form on this page and make your first step towards joining the Top1One team today
Apprentice Hair Stylist Job – 2 Year Contract
The World is a big and scary place, but with the right skills and training you can go achieve anything.
Have you got a passion for hair? Hungry to learn from experts with years of knowledge and experience ready to pass to you? If so, you're in the right place. At Top1One our Apprentices are trained to exceptionally high, Vidal Sassoon standards in house, as well as at an academy to gain you NVQ Level Two credibility in your field.
Join us today and let's make your desire to succeed a reality together.
Apply now using the form on the page!