THERAPEUTIC FOOT TREATMENTS AT OUR RICHMOND SALON IN LONDON
Our talented beauty therapists offer a full range of pampering foot treatments that will leave you feeling like you're walking on air.
We offer a full range of pampering pedicures to keep your feet looking their very best. Our  pedicures will transform your feet, improving the condition of your nails and rejuvenating tired rough skin.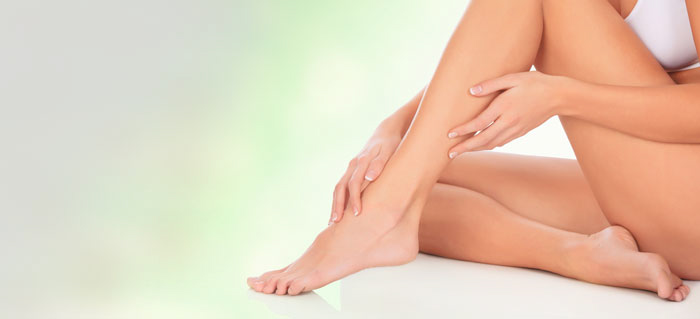 Put your foot up and enjoy our most luxurious pedicure, designed to improve the condition and appearance of your skin and nails. Not only will your foot be groomed and polished but also massaged to increase circulation and relax those tired foot muscles.
When you choose this fabulous foot treatment, you can expect your foot to be conditioned and soaked before your nails are trimmed and filed to shaped, and your cuticles extensively tidied. One of our trained beauty therapists will then give you a therapeutic foot massage and remove any hard skin prior to applying an OPI polish or OPI gel colour of your choice onto your toenails.
FRENCH PEDICURE / SHAPE & POLISH
Whether you want to nourish your toenails or make them look as beautiful as they can be, our Richmond beauticians have the right foot treatment for you. In addition to our luxury pedicures, we offer a shape and polish which includes filing and buffing your toenails, as well as a French polish or your chosen OPI colour. If you prefer the natural look, you can treat yourself to our signature French
pedicure for neat and stylish foot.
OPI GEL COLOUR FOOT TREATMENTS
Here at TopOne London, we will transform your foot with our luxury OPI gel polishes. We use OPI gel colours in our popular foot treatments because OPI is the world's leading brand of professional hand, foot and nail care products. Our beauty salon is home to the full range of super glamorous and long-lasting OPI gel shades to ensure you're always spoiled for choice and your toenails are treated with the love and care they deserve.
BOOK YOUR FOOT TREATMENT TODAY
TopOne beauty salon in Richmond makes booking foot treatment appointments fast and easy. You can either download and use our booking app or call us on 0208 940 6111 to book instantly with our talented beauticians.
If you're new to TopOne London, don't forget to claim your free loyalty card at our Richmond salon. After you collect 11 stamps, you'll get your 12th treatment totally free!